21 Feb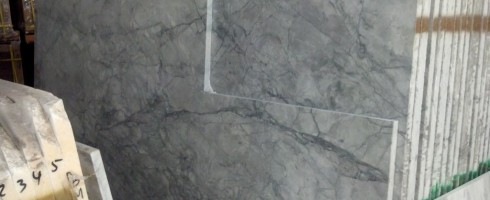 So despite going into our renovation 100% certain on the direction we planned to go for our kitchen countertops, when the moment to officially commit, we stalled. To make a long story short, we've had sourcing issues on our preferred countertop and thus decided to look for an alternative. That sourcing issue has ultimately turned out to be a miscommunication, but we've now got two vastly different ideas and we'd love your opinion!
Our kitchen taste is what I would call classic but my mother apparently calls "milk toast," so we feel that adding one element of real visual interest will make that item shine. The question is: should that shine come from the countertops themselves or a snazzy backsplash?
Choice 1: Super white quartzite with a snazzy backsplash
Super white is more classic and also less expensive than our other selection. The difference in cost means we would still have room in the budget for a fancy backsplash, and probably a design need for it anyway to spice up the room.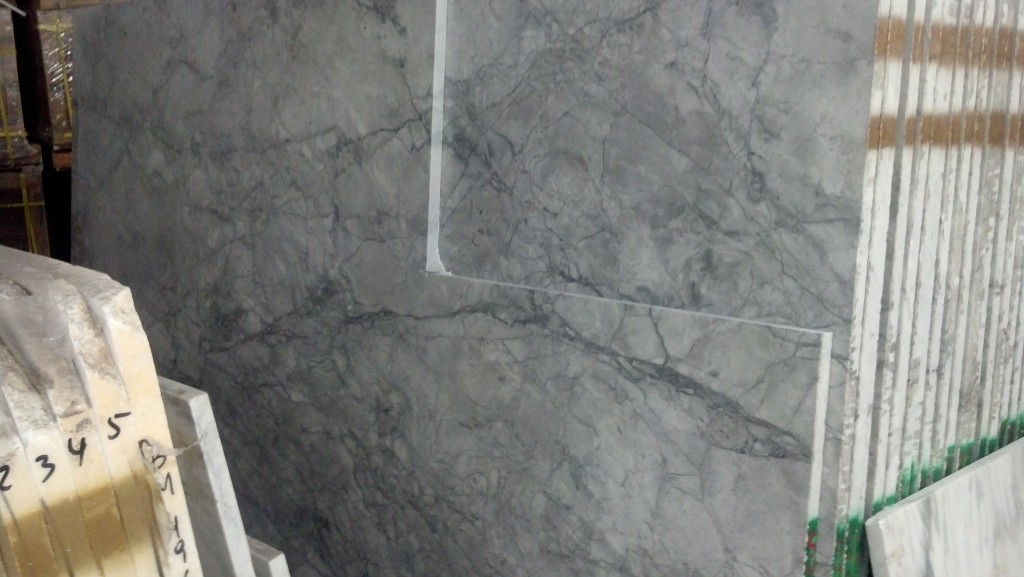 With our snazzy backsplash from New Ravenna (still not entirely sure of the color scheme, but this would be the pattern:
Choice 2: Fusion granite with white subway backsplash
The fusion granite is pretty wild and thus would need a really neutral surround to let it shine on its own (it's also considerably more expensive, so not much room left for other options anyway). We therefore would opt for a subdued white subway surround. I'm posting the actual slab we saw plus a photo of a similar usage of fusion granite found on Houzz.
So, what would you choose?